I was tasked with redesigning the logo of Soccer Rockz. They provide specialist football coaching to both children and adults. All there coaches are FA qualified. The wanted a design that would work well on all football shirts and clothing with a nod to the traditional football crest but with a modern interpretation. They wanted to keep blue as the main colour as they are known for playing in blue already. I went for a brighter more modern blue to make the brand more current.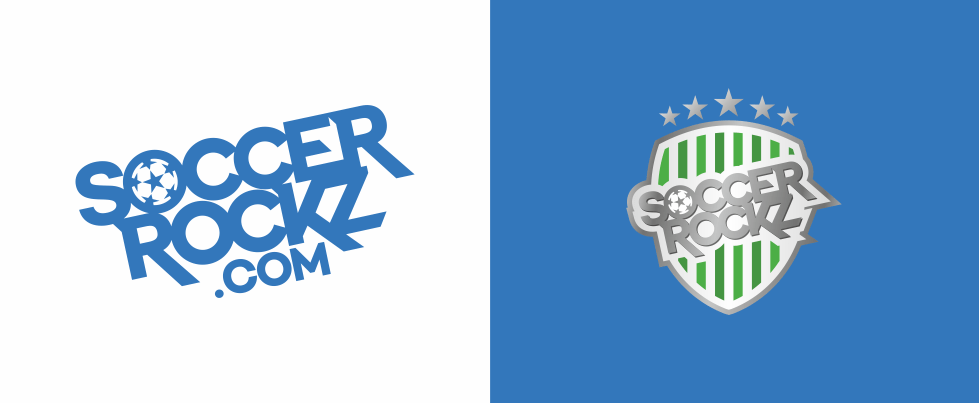 I wanted to great something that would appeal to the kids playing football. Something they would actually want to wear off the pitch as well as in training. I used my usual process with sketching out ideas first. Polishing the designs into a digital format I can work with and then presenting them to the client in full glorious colour. The client also wanted a version of the logo including with website for pitch side banners and interview backdrops.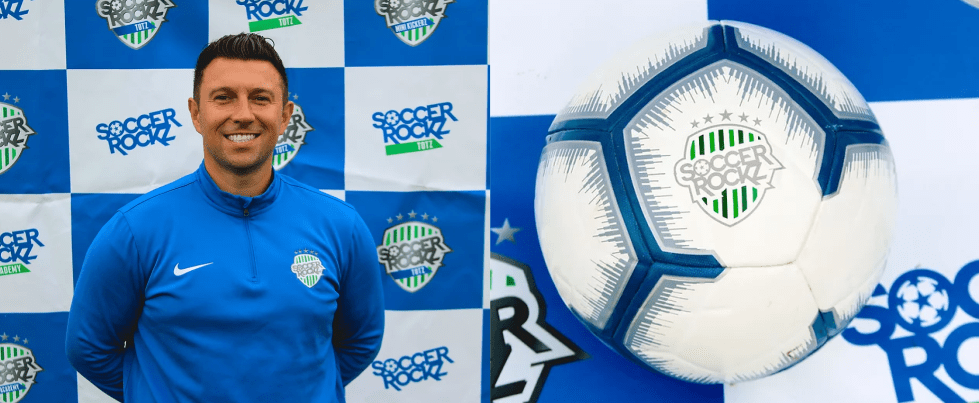 Soccer Rockz has grown from strength to strength with multiple training seasons and over 10 coaches. I am really proud of this project. Seeing the logo on all the merchandise and shirts is a great reward.
---
Need a logo?
Let's create something amazing!
Find out more about the 3 logo packages I offer and how I can help your business.
Your logo needs to be distinctive and represents the quality your customers expect.
---