The Little Mexican Retford was the perfect logo design project for me. The brief was bright, fun and had to say Mexican from a distance. The Little Mexican is a new fast food and delivery service based in Retford. The brand had to be instantly recognisable as the only Mexican in Retford. The branding had to blend seamlessly on packaging and signage, which was taken into consideration by using flat colours. Spot colours can easily be produced from vinyl and, therefore, perfect for signage.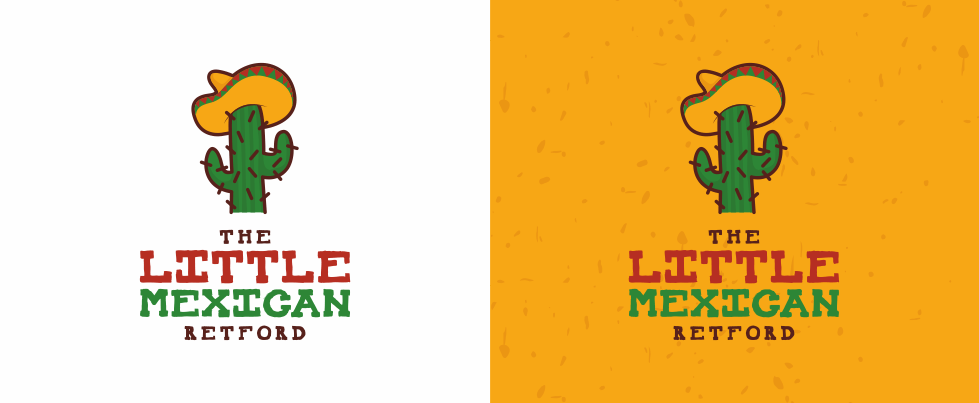 What says Mexican more than a sombrero? A cactus wearing a sombrero? I explored several variations of this design before settling with the design you see here. I went through a few font options before we nailed it with this slightly distressed font. The client wanted a bright background but also incorporated some typical Mexican colouring. Once the client was 100% happy with the design, I was also tasked with designing a double-sided flyer for local post drops and also to use as a menu.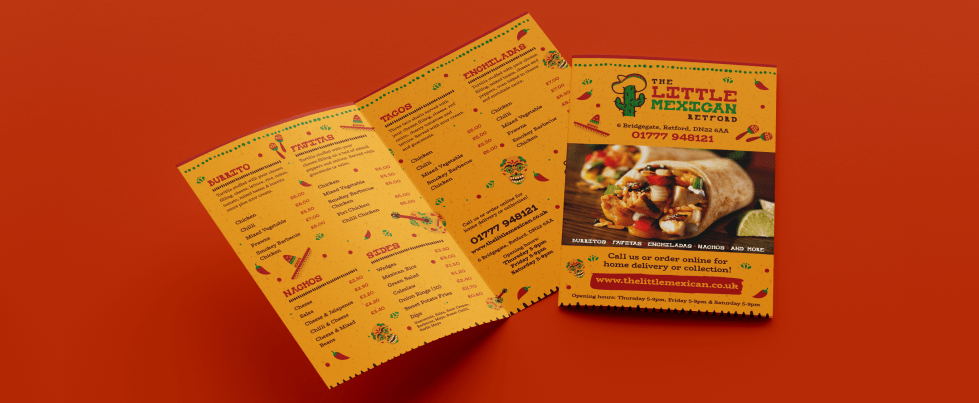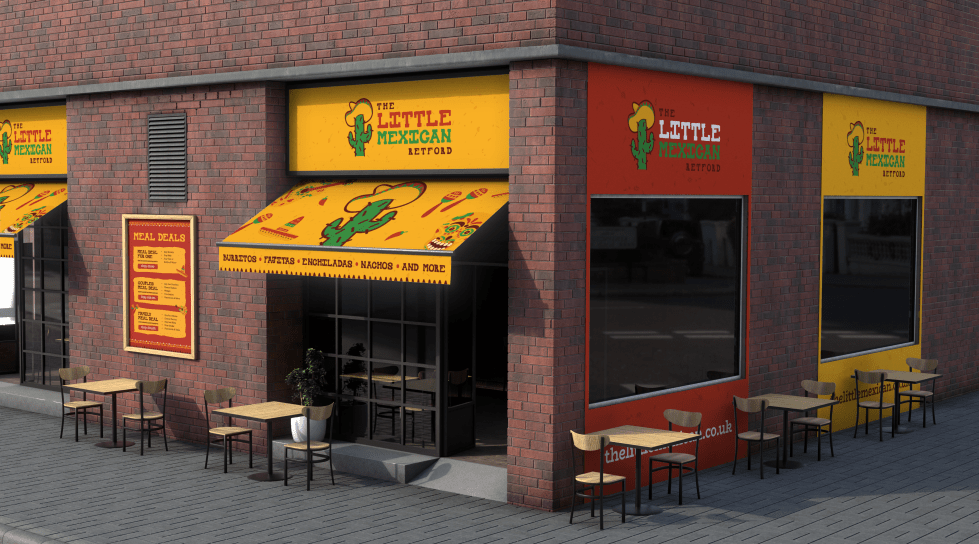 The Little Mexican is now open and in full swing of feeding Retford with excellent Mexican food.